D&S Locksmith is one of Norcross's leading lock and keys security outlets in the area. We understand security and the need for residents, commercial and industrial property to be secured, especially as we recovered from the immense impact of COVID.
Furthermore, we want to ensure your locks are as good as the warranty says. We only deal with leading brands that satisfy our customer's needs and improves the safety of the community. So if you want quality, efficiency, affordability, and fast locksmith service, we are the team to call on
A locksmith is
indispensable
Imagine this scenario; you are hurrying home to dinner with the family. They are waiting at your favorite restaurant, and you need to freshen up. You get to the front door, ransack your bag, car, pockets, and purse, but no keys. You try to recall all your stops during the day and cannot seem to pinpoint where or how you misplaced your keys.
But there is a problem. You do not know anyone that can help at that time of the night, and you do not have the number of a D&S locksmith. You decide to attend your dinner confused, angry, and not appropriately dressed. You managed to sneak in a smile during the meet up, but you know that your family will meet with the same fate going home. As you get home, thinking of what to do when a neighbor gives you the number (470) 617-9200. 20 minutes later, a D&S locksmith is at your premises, doors open and all within the hour. Their service is swift, clean, and affordable too.
We never think we need a locksmith until we are locked out of our house, car, office, or business premises. Finding a locksmith in Norcross, GA, that suits your needs is not that hard but getting a good one is a problem many people face. You can DIY your locks and keys. Remember that if you fail, you will pay double or triple the usual price of a locksmith.
We never want to be stranded in our secure place or feel vulnerable and unsafe because of something as minor as a lock. If you never want to experience these emotions and more, save the D&S locksmith emergency number now on your mobile device.
Locksmiths are not medical practitioners, but they save lives every day, and D&S locksmith is in the middle of it all.
Need a reliable locksmith that will deliver excellently on all locksmith problems?
You can read about how we started and why we have remained in business for this long, but this is our story. D&S locksmith is a leading locksmith service in Norcross, serving residential, commercial, and handling other emergency locksmith issues that come through our call lines. Our main office, as mentioned, is in Norcross, GA. We provide exceptional standard locksmithing services, including house lockout services, rekeying, key cutting, and more. We have taken a leap forward to partner with lock markers too. This allows us to guarantee our customers that whatever comes through us is 100% and for the long-term.
D&S Locksmith provides other services, including comprehensive automotive services for all vehicle makes and models. If you have broken a key in the ignition, cannot turn the key in the ignition, or lost the key, just call us. Additionally, if you have lost, misplaced, or think it's stolen, this is also a job for the locksmiths at D&S locksmith. We also deal with modern car locks like keyless systems, programmed, key fobs, and remote-controlled systems. Lest we forget, our automotive locksmith service replaces changes, rekeys, cuts, and duplicate keys too. When you have automotive locks or keys issues, no other locksmith delivers as we do.
Now we are only as good as the locksmiths we work with, and we have the best working with us. Regardless of our skills, tools, and efficiency, without these guys, we are nothing. However, because we deal with homes and private space, we have taken the initiative to screen all staff members thoroughly. We can assure you they are 100% clean, with no negative police records or hidden attitudes that jeopardize our customer's safety or security.
Finally, locksmith in Norcross is not the easiest career path for anyone, but we have set a standard and develop a strategic marketing technique to entice customers. We have a unique billing system even though our prices are affordable and services impeccable.
D&S also supplies an extensive range of locks and security accessories to keep your home, office, and belongings safe and secure.
Call (470) 617-9200 for Norcross's most reliable locksmith today.
We Do
Car Key Replacement

For All Major Brands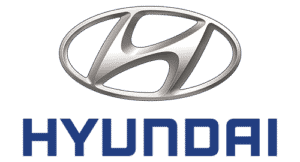 Locksmithing is an ancient craft that has existent since forever. Today, these categories of skilled men have transformed the art and do amazing things with locks. A locksmith is a skilled professional tradesman that works with locks and keys. They use various techniques to repair, replace, install, change or adjust the lock to boost the security of your home or business premises. Today, D&S locksmiths have combined the ancient art of locksmithing with modern techniques to be among the best in Norcross. Our services cut across the board, doing everything and servicing everyone that needs help. Our services are:
High-security lock – with the lockdown, people have valued the significance of having the right lock on the door. If you need more security, high-security locks are the best way to sleep easily at home and safeguard the office.
Automotive locksmith
We are no mechanic, but we know how to fix locks and keys in all types of vehicles. Whether you are locked out, rekey, duplication, or reprogramming, you have got a trusted team behind you.
Emergency locksmith
As far as we are concerned, every call for a lock or key problem is an emergency. However, our emergency locksmith service runs throughout the years, all week and every minute, regardless of the time. Call
(470) 617-9200
now.
Commercial locksmith
Your business is an investment that should make sales and generate profits, but if it is venerable, you are losing. To keep your office space safe, a commercial locksmith chooses the locks and installs new locks or restores old ones.
Residential locksmith
People lose their home keys every day, but that is not the only reason for a residential locksmith. If you are locked out, moving in, or need extra security, the residential locksmith will be with you.
Industrial locksmith
Most companies are located away from people, making them prone to thieves and burglars. The best solution to handling intruders is getting industrial-style locks to protect and prevent unwanted parasites from invading your space.
Car key replacement locksmith
Are for cars with missing or stolen keys. If you lose the last one, it calls for a replacement, and we do it on the spot too.
Locksmiths near me
Local locksmiths are the best people for the job. After all, why would you want to go farther than your immediate vicinity? A locksmith service near you is fast, on time, and knows what you need.
House lockout service
If you have never experienced a house lockout, you are lucky. However, if you are among the most, do not feel ashamed and call the locksmiths at D&S. our house lockout service is fast and affordable, and you never have to wait too long for us.
Lock change service
If your locks have been cranky for a while, call the D&S locksmith office now. They do not only change the locks but choose the best lock suitable for your purpose. Whether you want a lock change at home, the office, or somewhere else, you know we are the best.
Car lockout service
We have friends that have been locked out of their car, and you cannot drive without a door, but no. that is why we are here to help you get out of an awkward situation. When you cannot get into your car because you cannot find your keys, call
(470) 617-9200
.
Lock Rekey service
Sometimes the key is okay, but the lock is faulty, and it calls for a rekey service. When the hardware is still looking good, but the lock is misbehaving, a rekey is a cost-effective way to stay secure without wasting money on a new one.
High-security locks
Need an upgrade to boost security at your residence, office or business place? Look no further, our high-security locks are suitable for all occasion and purpose.
Well, there you have it. We cover the entire basis with locks and keys. However, if you have a lock/key problem that is not listed here, call us. We have a solution for it. If it is locks and keys,
D&S Locksmith is the locksmith to call in Norcross, GA.
Obviously, because you have a lock and key problem
 But seriously there are plenty of other reasons for choosing this one. Whether it is lock installation, repair, restoration, replacement, change, or emergency, you need a locksmith for your home or business premises. However, finding the right one is like looking for a needle in the haystack. With countless unqualified locksmiths pretending as verified, these are why you should choose us and avoid falling into the fake trap.
Still looking for a reason to choose us!  Call us at (470) 617-9200.
we will gladly reply to all doubts you have about locksmiths.
Commercial Locksmith Areas
Emergency Locksmith Areas
High Security Locks Service Areas
Locksmith Near Me Service Areas
Car Key Replacement Service Areas
Lock Change Service Areas